The days have passed, and I haven't stopped thinking about the sighting of that white light. It was more than just a light; it was like... a presence, a being with infinite intelligence, but exactly what was it? Where does it come from? What is its purpose?
I sense that it's not something distant from me, and in fact, I always talk to it as if I were crazy, but I had never seen anything like it, let alone felt that profound peace that overwhelmed my senses.
But well, I better continue with my breakfast. My toast is burning, and I have to go to work. It's late!
On my way to work, gazing out the bus window, I get absorbed in my troubles again… My gaze stops on a bird perched on the public wire, and suddenly I hear a deep voice saying, 'I am the Being, the Being that dwells within you, the same Being that dwells in the entire universe. And I have manifested to free you from the Matrix.'
'What Matrix?' I ask.
'The web in which you are asleep, that's the reason for all the anxiety you often experience. If you look closely around you, you will realize that evil forces control the world, but don't fear, I am here as I've always been.'
The noise of a loud car horn jolted me, waking me from that strange connection.
'I've missed my stop!' I exclaimed loudly, getting up abruptly from my seat and heading straight to get off the bus.
Discover a life full, abundant, and filled with peace through these beautiful spiritual stories, and free yourself from the world's networks. In every story, we will delve into the nature of the mind and its relationship with the apparent world
Yuly Manzanilla
My name is Yuly Manzanilla, I am an enthusiastic writer and a mother of three children. I am deeply in love with the spiritual life, which inspires me in every word I write. My personal quest has led me to explore my own being, and just like you, I desire to make this world a better place to live.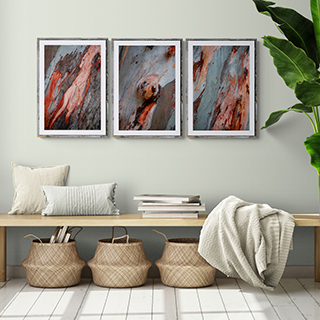 Let spiritual art strengthen your inner growth and maintain focus on your daily goals.
Remember that your comment contributes to the community