Harmonize your space with nature
Inspired by the bark of ancient trees.
A slight change will make a positive difference in your life.
Digital download from our ArticSpace store.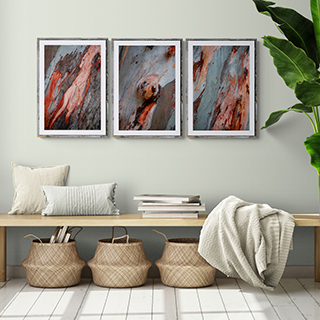 Three pieces will look amazing
Hello!
My name is
Miguelángel
I currently live in Ecuador. I have been an animal photographer for 5 years, however, for some time now, I have had the inner need to explore new forms of art trying to convey peace and serenity.
I am a nature lover and photographing these aged trees has made me reflect on the wisdom in them. Time and ancient knowledge lie in their trunks, inviting us to transfer our hectic lives to a source of eternal bliss.
I invite you to discover these works of abstract art and bring that much-needed peace to your home.
I wait for you in my art gallery!