Harmonize your space with nature
These artworks are photographs of the old barks of ancestral trees.
Digital download
Downloads consumed

81%

81%
DESCRIPTION
Download this file so you can print and display it at home.
The download includes an easy-to-understand instruction guide to help you choose the size and printing details.
Take your file to your closest photo printing store or hire an online service and print the size you want.
DOWNLOAD CONTENT
A full resolution JPG file (300dpi) in original capture size and 40in x 60in size, adaptable to any print size.
Photo printing user guide.
Link to relaxing playlist on Spotify.
PRINT THE SIZE YOU WANT
Adapt your file to any size keeping the aspect ratio 2:3 and select the print size:
4x6, 8x12, 12x18, 16x24, 24x36, 32x48 or 40x60 inches
IMMEDIATE DELIVERY
After processing the payment, you will receive an email with a link active for 30 days.
This email may take a few minutes to be delivered while the payment is processed.
Tipo de archivo:
1 Archivo Zip de 160MB
DISCOUNT COUPON
With the purchase of 3 products, save 30% off.
Add 3 products of your choice to the cart and apply the discount coupon: ARTIC30%
PLEASE KEEP IN MIND
This product is a digital download.
No physical product will be shipped, and the frame is not included.
Colors may vary slightly due to display on different monitors.
This purchase is for PERSONAL USE only, commercial use is prohibited.
If you have any disagreement with the downloaded photo, request a refund and we will refund 100% of your money, without questions or obstacles. You only have 15 days from the purchase to make the request to the email help.articspace@gmail.com. For more information, click here.
Thank you for your visit!
Download, Print and Decorate your space
Save on printing
Print it in your local city, without paying high extra shipping costs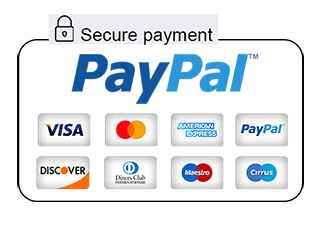 Use any payment method without having a Paypal account
Instant Shipping
Download the file and don't wait for shipping
Over 1000 people have downloaded on ArticSpace
Reviews from our customers
My husband loved it. The artwork gave my home a very cool atmosphere. Really very grateful!
Verified

The print is amazing and super easy to do. Harmonizes the space of my home. I loved it.
Verified

The print is just as I imagined it would be. I'm very happy with his wonderful work. 10 out of 10 😉
Verified

Printed off perfectly by following instructions. Looks great on Glossy Paper.
Verified

Thank you, the product is of the highest quality. I am satisfied, and my room looks beautiful 🙂
Verified

I loved the work. This is quality at a very low cost. Just incredible. Thanks for everything!
Verified

The photo comes with gallery quality. At a very low cost, I decorated my room with impressive artwork.
Verified

I am honestly very happy with the product I received. Thanks and success 🙂
Verified

It is the first time I buy photography online, and I have had a very good experience. All excellent!
Verified

I currently live in Ecuador. I have been an animal photographer for 5 years, however, for some time now, I have had the inner need to explore new forms of art trying to convey peace and serenity.
I am a nature lover and photographing these aged trees... Read more